Managing Inventory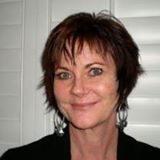 As an educator for Rhonda Allison, I have the opportunity to visit salons all over Southern California and often I visit a practice with multiple lines, ancillary boutique items that have been sitting for some time as revealed by the faded boxes and filter of dust on the packaging. What I see are dollars being left to waste away. The success of a small business can be stymied by this type of haphazard inventory control. Ordering small amounts from several companies can diffuse your brand, confuse your clients and increase your costs. Choosing one or at most two lines, allows you to take advantage of volume discounts, decrease shipping costs and helps your clients focus on the products that are best for their skin. Boutique items can be a good addition but only if you have the traffic to support it.
Retail classes often suggest ordering 6-12 of each sku. That's good advice if your business has high numbers of people entering and exiting your facility. However, if you are a small skin care practice with 2 estheticians and you have only 21 people who visit your facility a day, these items won't move at the rate needed for this volume of inventory to make sense. If you have a web based business attached to your facility, these numbers might work, but you need to evaluate the level of traffic and identify how quickly the inventory moves. Information is power and there are a multitude of computer based inventory systems that can provide you with the numbers you need to see what is selling.
Select a company that provides you the greatest variety of product at a price point that will move. Instead of choosing one line for the retail and another for the back bar, pick one company that does both well, so that you order from one company and save on shipping costs. Plus, what you use in the back bar motivates your clients to purchase retail. They smell the moisturizer or fall in love with the texture of a serum and they want to bring that sensation home. Choose a company that provides products for all skin types, and different levels of procedure, one that can accommodate monthly facials, as well as, more active peels. Make sure the product appeals to different markets; do they have a line for teens, or something for men? And, most important, pick a line that gives your clients the results they expect. If the product doesn't deliver what it claims, the best price, packaging and marketing won't keep the product moving. All of these factors help you select the best partner for the long haul.