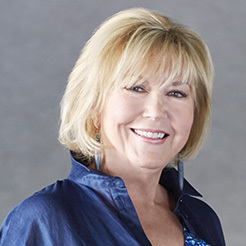 Rhonda Allison began her 38-year career as an aesthetician herself. Today she is recognized as a highly respected speaker, author, and educator in the skin care industry. In 1992, she released a revolutionary video, "The Art of Skin Peeling". This video was the result of many years of experience, education, trial and error, and collaboration with medical doctors and biochemists. "The Art of Skin Peeling" changed the industry's knowledge of chemical peels, and showed fellow professionals the variety of ways to peel multiple skin types and skin conditions. Her innovative acid formulations are now renowned world-wide, offering different levels of skin rejuvenation for the four major skin conditions: aging, acne, pigmentation, and rosacea.
Shannon Esau is the Director of Education with the task of guiding the advanced education initiative at the RA Education Center in Colorado. Shannon is Rhonda Allison's daughter and has been in and around the skin care world since she was 10 years old. In her current role, Mrs. Esau oversees the educational and instructional programs at the center, developing the course curriculum, structure,and schedule. She brings more than 17 years experience in the aesthetic industry, having served as national educator within Rhonda Allison. She also completed advanced chemistry studies in cosmetic formulation and is an integral part of innovative formulations.
The RA company has been empowering and educating aestheticians since the 1990's, mixing nature and science to create significant changes to the skin and providing products with chirally-correct technology (no sodium lauryl sulfates and free from parabens and synthetic fragrances), the Rhonda Allison Skin Care line is a natural selection for your business!