Shannon Esau
CEO and National Educator, Rhonda Allison Cosmeceuticals

Shannon Esau is the CEO and national educator at Rhonda Allison Cosmeceuticals where she oversees the company's strategic growth, development of new product formulations and innovations, and the educational and instructional programming, which is offered to aesthetic professionals around the globe. She brings nearly 20 years' experience in the aesthetic industry, as well as a strong background in business and corporate development and growth.
Over the years, Shannon has held various integral roles within Rhonda Allison Cosmeceuticals. Most recently, she served as the director of education where she spearheaded the opening of the Rhonda Allison Education Center in Golden, Colorado, and the development of the RA Academy. She leveraged technology to bring much of the company's advanced education courses online, making them accessible on demand to aesthetic professionals around the world. Shannon also launched the RA Symposium, a three-day educational conference aimed at helping professionals grow their business and expand their knowledge.
She has also led the company in staying at the forefront of the latest advancements in skincare ingredients with the development of the Rhonda Allison Synergy A and C-Stem Cell Serum. These two products have underscored Rhonda Allison Cosmeceuticals' commitment to using science, technology and nature to raise the bar on advanced aesthetics.
Shannon has also completed advanced chemistry studies in cosmetic formulation. Prior to becoming a Rhonda Allison national educator, she owned and operated three skin care salons in the Dallas/Fort Worth area, selling Rhonda Allison products.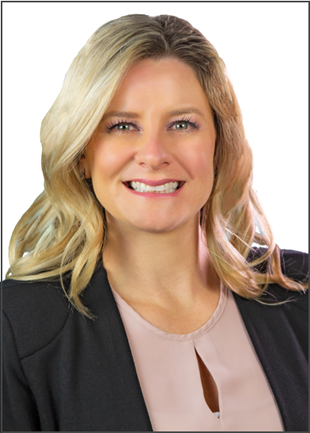 Aubree Carter
Aubree's passion for aesthetics developed after she started seeing an aesthetician on a regular basis. She began to see the positive changes in her skin and felt the benefits it offered to her overall wellbeing. It was at that point Aubree realized she wanted to help others feel the same. She became a licensed aesthetician more than a decade ago with one goal in mind: make a difference in the lives of others. Today, as Director of Education at Rhonda Allison Cosmeceuticals, Aubree continues to fulfill upon this goal by sharing her deep industry knowledge, and her passion for aesthetics and the Rhonda Allison brand.
Aubree's experience spans many aspects of the aesthetic industry. She worked in the treatment room helping countless clients achieve their skin health goals, represented aesthetic equipment and product companies, and assisted in the development and instruction of aesthetic programs at several schools throughout the country. Prior to joining Rhonda Allison Cosmeceuticals in 2014, Aubree worked as paramedical skin care instructor and a national skin care program coordinator for Steiner Education Group in Florida. It was this passion for advanced education and supporting client growth that led Aubree to her current role as Director of Education at Rhonda Allison.
Aubree is a licensed aesthetician, and holds a bachelor of science degree in organizational leadership, as well as a certification in continuing education and teaching.
Louisa Alten
Louisa has more than 30 years' experience in the skincare industry, working with aesthetic professionals across various roles and areas of focus within aesthetics. For the past 18 years, she has been an educator for the cosmeceutical innovator Rhonda Allison, bringing her expertise in advanced aesthetics, ingredients, modalities, and PR and marketing to countless aesthetic professionals throughout the Southwest. Louisa has worked with several nationally recognized high-end brands, and her cosmeceutical and clinical acumen has garnered her work as a private consultant, and marketing and professional-staffing consultant for plastic surgeons, dermatologists and med-spas. From correctives to home care, Louisa has conducted all levels of training for Rhonda Allison. She is passionate about connecting with people, and the Rhonda Allison brand and mission has become part of her life's purpose–– to educate and inspire others to find meaningful beauty and live agelessly.
"Your potential is only as great as your dreams." Zadok Rabinwitz